...

Kimiko - sponsor of autoslalom racing team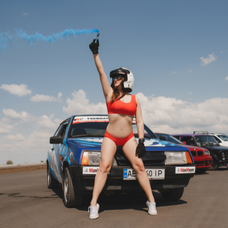 Autosport, from its inception to this day, has attracted a huge number of fans. Excitement, intense struggle, courage and courage of racers, bright personalities, progressive technologies, rivalry, high speeds are integral components of auto racing that will not leave indifferent even the most demanding spectator. Car racing is a highly organized, spectacular, exciting event that increases interest among the press and television. Numerous spectators follow the racing from the stands of the autodromes, with the help of broadcasts or publications in the media.

Sponsoring a team, no matter what they tell you, is first of all a collaboration. Thus, Kimiko TM supported the team of Ukrainian racing drivers at the National Autoslalom Series. The cooperation lasted on an ongoing basis, sports suits of team members, racing cars were branded, branded clothing with the company logo, marketing products were provided, as well as support at all events!