...

Certificates for dealers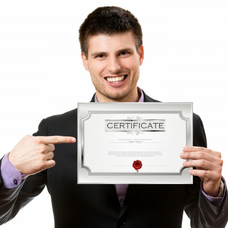 As a rule, large manufacturers and suppliers have their own dealer network. When buying a well-known product, there is always a risk of stumbling upon an unscrupulous seller. The main criterion for choosing a reliable seller is that he has certificates that indicate the manufacturer's trust in his seller.
The Kimiko company offers you a sample certificate of an authorized point of sale.
5 reasons why you need to buy and maintain a car only from an authorized dealer who has the appropriate certificate:
We are experts in our field. Official dealers specialize in Asian-made cars. Employees know all the nuances of auto parts, which is certified by the relevant certificates.
Managers of "Kimiko" will help you choose the right assortment in accordance with your needs and objectives. We have a wide range of car parts. Dealers know exactly what applications a range is best suited for and can help you make the right choice for your needs. But Kimiko TM's exceptional service doesn't end with the sale, we provide you with ongoing technical support.
An authorized dealer will not only talk about the characteristics of the product, he will provide important recommendations and safety tips.
The advantage of the dealer is that he sells original spare parts. Quality, original Kimiko spare parts can only be purchased from an authorized dealer. Don't be fooled! Only an official dealer guarantees the true quality and reliability of products!
TM "Kimiko" is an individual approach to each client. We not only sell goods, but also build relationships with each client. Our managers will always provide competent advice, competently answer your questions, offer quality service.
There is a widespread belief that in official representatives the cost of spare parts and services is higher. It is not always so. The price may vary, but in the end, if problems arise, the overpayment will be much higher.
Now it's up to you to see for yourself the benefits of working with Kimiko.